Biopsies
A biopsy is a diagnosis procedure by which abnormal tissue is removed for examination under the microscope by a pathologist. Occasionally, an abnormality or lesion is identified that requires this type of specialized evaluation. Lesions may resemble white patches, red patches, mixed red and white patches, sores that fail to heal, or lumps, bumps, and thickening of the tissues in your mouth. They can occur in the gum tissue, cheeks, tongue, floor of the mouth, roof of the mouth, or in the jawbone itself. Any abnormal tissue in your mouth that persists for more than 14 days and cannot be readily explained, should be evaluated. A biopsy may be needed.
Schedule an appointment
PATIENT INFORMATION
The procedure
Biopsy procedures can typically be performed using only local dental anesthetic. After you are numb, Dr. Seale will remove a small piece of the lesion (or the entire mass of abnormal tissue) to send to a laboratory for microscopic analysis. The biopsy report not only helps establish a diagnosis, but also helps to develop a specific plan of treatment if follow up care is needed. When the results of your biopsy are available (usually within one week), you will receive a call from our office to review the findings. Dr. Seale will also review the pathology report with you at the time of your post-op follow up appointment.
Treatment options
We are here for you.

We understand that this can be an anxious and stressful time for you. We will do everything within our power to guide you through this process and obtain your biopsy results as quickly as we can.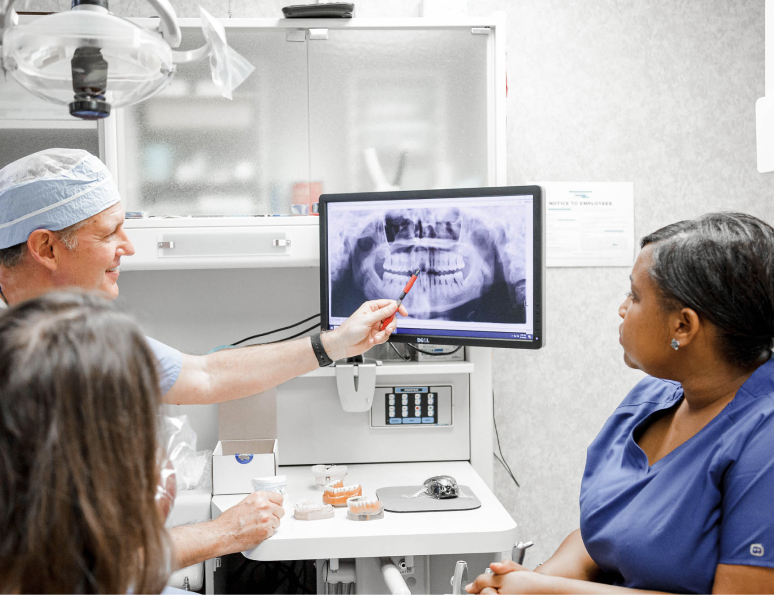 Our step by step process to get you back the smile you deserve.
01.

Clear communication

Dr. Seale and his staff will be happy to help guide you through treatment processes to ensure that you understand your options and benefits.

02.

Diagnosis

During your initial exam, Dr. Seale will evaluate your specific needs by performing a thorough examination.  He will then advise you of your best treatment options.

03.

Treatment

Each patient is different and Dr. Seale will recommend treatment to set the patient up for the best possible chance at success.

04.

Maintenance

Periodontal maintenance is a professional cleaning procedure where a hygienist thoroughly cleans the teeth. Maintenance care is critical to maintain a healthy beautiful smile.
Contact us
Insurance providers we accept
We are not an in network provider, but will help you file your dental insurance! Insurance Information.
Some of our providers