Nitrous oxide
Nitrous oxide gas is used to decrease a patient's anxiety level during treatment. Our office makes this gas available to all of our patients upon request. We believe in helping you to feel relaxed and as comfortable as possible during your appointment.
Schedule an appointment
Patient information
The procedure
Nitrous oxide is a safe and effective way to achieve a more comfortable dental treatment. Unlike other forms of sedation, with nitrous oxide you can still drive yourself to and from your appointment. Nitrous oxide gas has a wide safety of use window, is well tolerated by the vast majority of patients, and is completely gone from your system before you are released from our office.
Treatment options
Each of our care providers, doctor and hygienists alike, are specially trained and certified to administer nitrous oxide gas.

If you would like to utilize nitrous oxide, please tell us. If you have questions about this form of sedation, please let us know. We will be happy to answer any questions that you might have. Helping you to be relaxed and comfortable is our goal.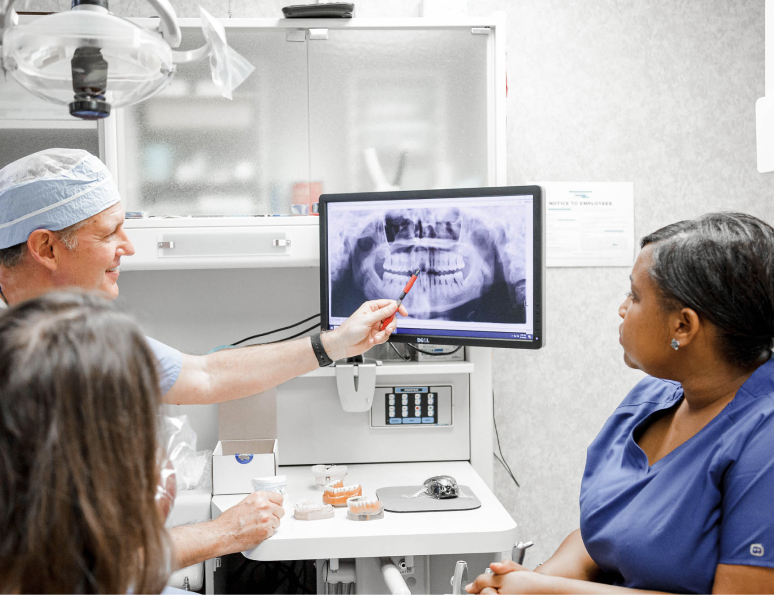 Our step by step process to get you back the smile you deserve.
01.

Clear communication

Dr. Seale and his staff will be happy to help guide you through treatment processes to ensure that you understand your options and benefits.

02.

Diagnosis

During your initial exam, Dr. Seale will evaluate your specific needs by performing a thorough examination.  He will then advise you of your best treatment options.

03.

Treatment

Each patient is different and Dr. Seale will recommend treatment to set the patient up for the best possible chance at success.

04.

Maintenance

Periodontal maintenance is a professional cleaning procedure where a hygienist thoroughly cleans the teeth. Maintenance care is critical to maintain a healthy beautiful smile.
Contact us
Insurance providers we accept
We are not an in network provider, but will help you file your dental insurance! Insurance Information.
Some of our providers